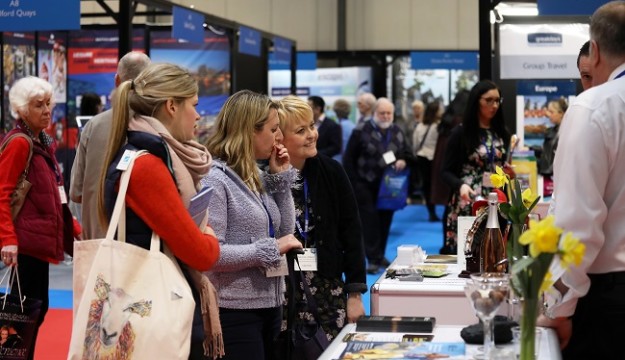 Organisers of the British Tourism & Travel Show are reminding tour planners that with no show planned for March 2022, visiting the event later this month will prove invaluable for tour planning for 2022 and 2023
The two-day group travel trade show, which takes place at the NEC, Birmingham on 22 and 23 September, was postponed from its traditional slot in March. However, with only six months until March 2022, it was decided that the next show will be in March 2023.
Commenting on the decision, event manager Lloyd Jones says:
"There is a clear appetite for the this year's show, the only two-day group-travel trade show in the calendar. Group travel organisers, tour planners and coach operators tell us they rely on it for inspiration and information that will help plan their group trips and holidays for the following year. However, because of the disruption caused by lockdown, and the fact that there would only be six months between this year's show and the traditional March slot, we decided to move the next show into 2023 and return to our usual place in the calendar. As a result, we want to remind tour planners of the importance of visiting BTTS later this month to ensure they have the information they need to plan for 2022 and 2023."
Denise Hanson, who runs Hanson Exclusives, a group tour operator based in Pudsey near Leeds, agrees.
"I've been attending BTTS and its predecessors for 35 years. It's always an important show for me, giving me ideas and inspiration for planning tours in the future. I fully understand that having another show so soon after this one isn't sensible. I also realise that if I miss this show I'll have to wait until 2023 before the next one. So I'll be heading to the NEC later this month, not only to pick up new ideas, but also to reconnect with friends and colleagues I haven't seen for nearly two years."
Entry to the show is free for group travel organisers, tour operators, coach operators, travel agents, wholesalers and those involved in the group travel trade. Registration in advance is mandatory. It will not be possible to register on the day.
For more information and to register for a free ticket, visit www.tourismshow.co.uk