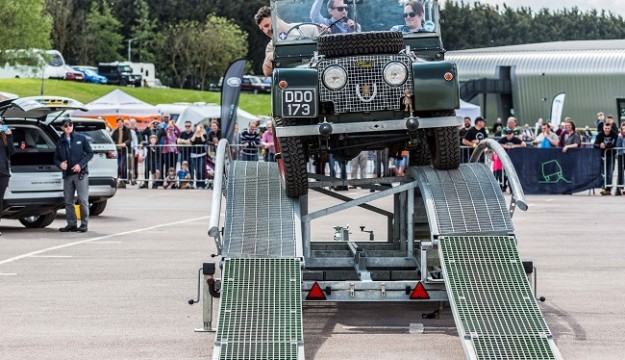 The British Motor Museum is well known for its extensive and diverse range of motoring shows, gatherings and rallies that normally take place over the summer months. Unfortunately with the continuing COVID-19 restrictions, the Museum has had to make further changes to this year's show programme.
The intention of the Museum is, where possible, to postpone rather than cancel shows whilst consistently adhering to Government advice. The Museum is currently putting in place all the necessary measures and risk assessments to ensure that when it re-opens it has the safety of visitors and staff at the centre of everything it does. This information will all be available on its website prior to the Museum re-opening and any show taking place.
So subject to COVID restrictions, the Museum is currently still planning for the Old Ford Rally to take place on 19 July and the Yakushi Car Club Meet on the new date of 26 July. A final decision about both events will be made by 17 June and published on their website and social media channels. The Gaydon Land Rover Show which was scheduled to take place on 9 – 10 May, has been moved to 1 – 2 August. The Classic & Vintage Commercial Show has been postponed from 13 & 14 June to 8 & 9 August.
The National Metro & Mini Show and BMC & Leyland Show, which were planned for June and July will now take place on 6 September. Whilst the Retro Truck show is still scheduled for 12 & 13 September, Mogfest on 26 September, the Large Model Aircraft Show on 25 October and the Great British Model Railway Show on 7 & 8 November.
Unfortunately a few of the shows have been cancelled but will return in 2021. These include the UK Slot Car Festival which would have taken place on 16 & 17 May, Ford Nationals on 28 June, TR Drivers on 12July, the MGF 25th Anniversary on 25 July, the Banbury Run on 16 August and the Buses Festival which was due to take place on 23 August. All the 2021 dates for these shows will be published on the Museums website as soon as they are confirmed.
Tom Caren, Show Manager at the British Motor Museum stated "It is disappointing to have to make further changes to our show programme, but we would like to take this opportunity to thank everyone for their continued support. We hope that many of our visitors will still be able to join us when we can safely deliver our first-class shows".
Tickets for cancelled events will be refunded and processed over the next few weeks. For postponed events, all sold tickets will be valid for the new dates with refunds available on request. For ticket FAQs visit the website at www.britishmotormuseum.co.uk/news/coronavirus-update-for-visitors.To find out more about the British Motor Museum please visit the website at https://www.britishmotormuseum.co.uk/ or email enquiries@britishmotormuseum.co.uk