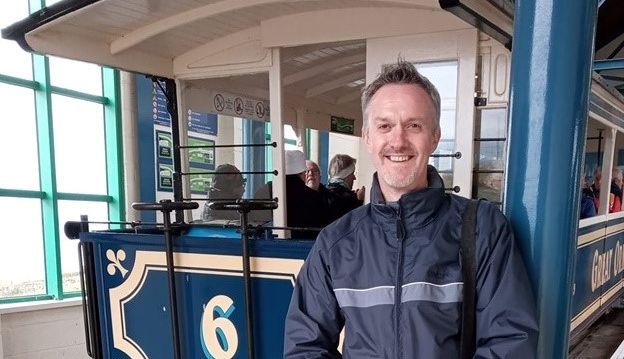 AGTO, the Association of Group Travel Organisers, has moved to strengthen its relationships with the travel and tourism industry by appointing Rob Carroll, commercial director with Airedale Tours, as a main board director.
The appointment comes as the membership organisation moves forward with its
programme of highlighting the role that group travel plays as part of local, regional and national visitor economies. Rob's career, which began 26 years ago as a campsite rep in the south of France, has seen him working in various roles for leading travel companies including Airtours, Leger Holidays, Wallace Arnold Tours, Shearings Holidays, Superbreak, Great Rail Journeys and Railtrail. In 2018 he returned to his Yorkshire roots joining group travel specialist Airedale Tours.Commenting, Rob says: "Airedale Tours has been an Associate member of AGTO for many years. During my time here I've been able to see at first hand the important role the organisation plays in supporting and representing the interests of individuals who organise travel for groups. More and more tour operators are recognising the importance of groups to their business, while visitor attractions, destinations and tourism suppliers are seeing the benefits of engaging with group travel organisers. I look forward to playing my part in ensuring AGTO is there to support group travel organisers in the changing travel and tourism landscape that lies ahead."
Wendy Hartley-Scarff, AGTO chief executive, says: "Since joining AGTO in 2018 I have been developing our relationships with key sectors of the travel and tourism industry. As the industry looks ahead to the return of group travel, Rob's appointment. together with his experience and enthusiasm, will play a key role in guiding us towards even better relationships with the wider tourism industry."
Other changes to AGTO directors see Lynne Cooper, business development officer with New Lanark Mill Hotel in Lanarkshire stepping down due to a change in responsibilities:=
The list of AGTO directors is:
Rob Carroll – Airedale Tours
Joanna Freeman – Houses of Parliament
Joan Hanks – AGTO Eastern Branch
Emma McMillan – David Urquhart Travel
Elizabeth Mounser – EM Consultancy
Julia Passmore – AGTO Central Branch
Sue Povey – AGTO Southern Branch
David Steele – AGTO Kent Branch
Pam Wharton – Ellen Smith Travel
​The Association of Group Travel Organisers (AGTO) is an independent organisation
representing the interests of those who organise tours and trips for groups as well as those who provide services for group travel. The Association has over 400 group travel organiser members and 250 Associate (supplier) members that provide GTOs with information on everything from travel, tours, hotels and destinations to museums, galleries, gardens and attractions.
For more information, go to www.agto.co.uk