CTA member Alpine Travel is responding to the current crisis by launching a scheme to help those who are vulnerable and self-isolating in the North Wales coastal region.
The company says it aims to avoid compulsory lay-offs or short-time work so Alpine Travel and daughter company Jones Holidays has taken the bold step to maintain its payroll across the business for as long as is humanly possible.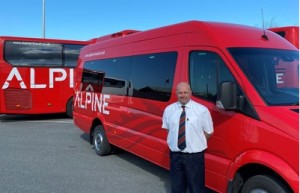 From 20 March, Alpine Travel is introducing a scheme which not only helps the local community but also helps to keep employees engaged during this difficult period.
"Following the government advice for self-isolation and working from home, many people find themselves in difficulties with simple tasks such as grocery shopping, picking up prescriptions and other daily errands so Alpine is reaching out to the local community to offer a complimentary community transport service to enable vulnerable people in the local community to access shops to purchase vital supplies and run errands such as picking up prescriptions."