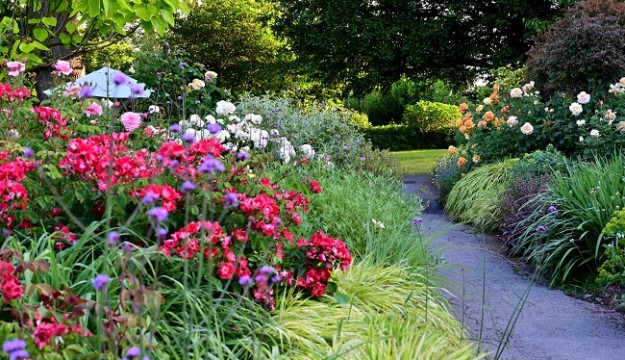 Borde Hill is now open for pre-booked small groups as well as individuals, in line with the latest government guidelines.
Small groups can pre-book a 45 minute tour of the Garden with an experienced guided followed by a cream tea for just £18.95 per person. A beautifully decorated marquee in the Garden is ideal for small gatherings and reduced rate hire and catering prices are available* for this summer and autumn.  *In line with government guidance issued on 4th July.
Why choose Borde Hill?
It is a tranquil garden with friendly staff and easy access, and boasts an award-winning collection of plants. We have introduced a simple and effective one way system which ensures visitors are able to safely enjoy the beauty of the 17 acre formal Garden and the 10 acres of woodland beyond.
The garden rooms are in full colour and stunning views of the Ouse Valley can also be enjoyed. The rare collection of trees makes Borde Hill a plantsman's paradise, and a truly special garden to visit. There is a café in the grounds for takeaway light refreshments.
If you are keen gardener and looking for inspiration there are plenty of planting ideas for your garden especially our outstanding Rose Garden with 750 David Austin Roses & The Italian Garden. Paradise Walk has been replanted this year with a new design by 13 time RHS Gold medal winner Chris Beardshaw.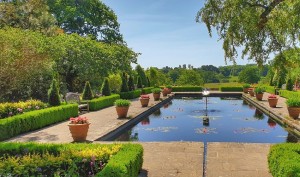 If you are a member of a horticultural club or another club and travel privately to Borde Hill, we can honour the group discount when 6 or more people visit on the same day and quote the clubs' reference number provided during booking.
To find out more about our boutique guided tours and availability of the marquee for a private event, please email Bookings@bordehill.co.uk
Prices: Adult £9.95  Group £7.95 child 6.70, Group child £5.50
Open: until end of October, daily 9am – 5pm (6pm Sat & Sunday).
Background information
Borde Hill is an award winning garden rich in history with notable plant collections including magnolias, rhododendrons and camellias. Enjoy the scent and colours of the Rose Garden with over 750 David Austin Roses and relax in the beauty of the Italian Garden.
Visit www.bordehill.co.uk to book your visit