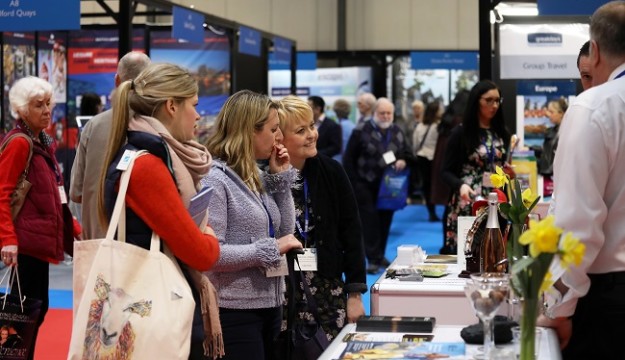 The British Tourism & Travel Show has revealed an impressive programme of live seminars. 
Taking place from 22 – 23 September 2021 at the NEC, Birmingham, UK, the leading group travel trade show will bring together experts from prominent authorities including VisitEngland, The Tourism Alliance, the Association of Group Travel Organisers, the Confederation of Passenger Transport and more.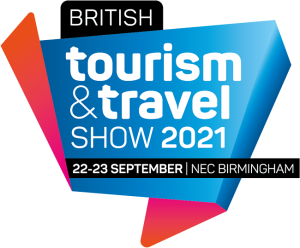 Free to attend for all visitors, the carefully curated programme will host some of the UK's leading experts and figure heads to present the latest tourism trends, support resources, recovery strategies, innovations and compliance measures to optimise tour planners' restarts, itineraries and operational prowess.
Says Event Manager Lloyd Jones: "This year's event comes at an opportune time for the tourism industry, as it emerges from an immensely challenging 18 months and looks ahead to regrowth and recovery. In addition to providing valuable networking opportunities and inspiration for tours and excursions from 250 exhibiting organisations, we have put together this year's keynote programme with a focus on delivering actionable insights for visitors."
Lloyd continues: "Visitors will leave armed with knowledge about the support available to them and strategies to power through the year ahead and beyond".
"The British Travel & Tourism Show is vital to the group travel market," explains Wendy Hartley-Scarff, CEO of the Association of Group Travel Organisers (AGTO), who will be speaking on the second day.
"It enables tour planners to source products and develop itineraries in a great environment of friendly and knowledgeable people, and it provides interesting, entertaining, and thought-provoking seminars.  A visit to BTTS is invaluable," she says.
Business Support
Opening the programme, Vicky Parr, business support manager at VisitEngland, will provide useful insights on the recovery of the tourism industry, and will discuss support resources available from the national tourist board to help drive business growth and productivity. To find out more, head to the Keynote Theatre on opening day (Wednesday 22 September) at 11.00am.
Market insights and strategies for success
Holidaying behaviour changed significantly following the coronavirus pandemic – but will these new trends be here for the long haul? Kurt Janson, director at Tourism Alliance, will share insights about recent changes in consumer behaviour, and will discuss what customers are now looking for in a holiday, and how to respond moving forwards.
To recover fully, the industry needs to look further than just summer, our usual domestic hotspots, and our regular strategies. Digital Visitor's CEO, Anthony Rawlins discusses his thoughts on the opportunity for UK tourism, and strategies that will help the whole tourism ecosystem thrive. Visitors will learn how to secure off-peak bookings, strategies for long-term growth and how to maintain domestic audiences once international travel returns.
International tours
For those poised for restarting overseas visits, Mark Purchase, operations manager at the Confederation of Passenger Transport will kick off day two's sessions with a talk on post-Brexit coach operations into Europe, following the new Trade and Cooperation Agreement between the UK and EU. Visitors will learn how to stay compliant, how to make the most of opportunities, and how to understand potential pitfalls.
Innovation in tourism
Wendy Hartley-Scarff, CEO of AGTO, will deliver a presentation on innovation in group travel. The session will look at the way the industry has adapted to the COVID crisis, and how destinations and attractions have changed their behaviour – or not, as the case may be. Visitors will learn about new innovations and how to work with them, how not to conduct business, and about continuing developments.
More speaker highlights
Fed Pereira, Alice Aubrey and Georgia Aubrey, founders of Lovetovisit, who have over 30 years combined experience in the tourism and culture industry, will share insights with visitors about reaching new audiences, engaging with core audiences, and how to be more proactive towards diversity and inclusivity.
Krystene Bousfield, senior associate solicitor at Travlaw LLP, will deliver a whistlestop tour of the key provisions of the travel sector's most important piece of legislation – The Package Travel and Linked Travel Arrangements Regulations 2018.
Further sessions will be announced soon.
British Tourism & Travel Show – free trade registration
The show will take place at the NEC Birmingham on 22-23 September. For the visitors that attend each year, it offers a compelling line up of exhibiting attractions and destinations, group friendly accommodation providers, suppliers, and networking opportunities. This year promises to be no exception, as the industry comes together for the first major travel trade event in over 18 months.
For more information and to register for a free ticket, visit www.tourismshow.co.uk