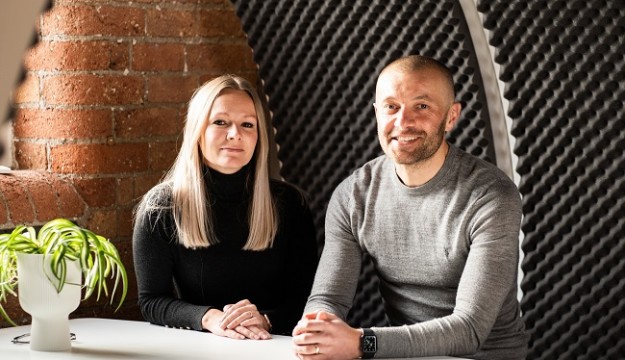 A coach hire price comparison website is on track for a record year as bookings surge amid the travel industry's ongoing revival.
Coach Hire Comparison provided more than 26,000 quotes between January and March, with bookings totalling £1.4m.
More than 10,000 quotes were provided in March, the highest monthly total since the business was established in 2010 by husband-and-wife team James and Laura Stokes.
James said he expects bookings for the year as a whole to reach £5.5m – double the 2021 figure, which was itself a record as the travel industry bounced back following the easing of COVID restrictions.
Alongside the travel revival, improvements to Coach Hire Comparison's offering have driven growth, including an enhanced Away from Base service that enables operators to utilise their vehicles during a stay at a destination.
Coach Hire Comparison, which is based in Shirland, Derbyshire, works with over 200 independent coach and minibus operators across England, Scotland and Wales. The figure has risen by over 25 per cent since the autumn. Operators pay a monthly fee to be listed on the website.
James said: "We anticipated that 2022 would be our busiest ever year, but I don't think anyone in the industry would have predicted the first quarter would see as much demand as there has been. It certainly surpassed our expectations."
Events such as horse racing's Cheltenham Festival in March – the first time since 2020 that fans have been allowed to attend – helped drive Coach Hire Comparison's stellar performance. Around 200 coaches were booked through the site, double the usual number for the four-day festival.
A resurgence in air travel has led to a sharp increase in airport transfers, while demand for school trips, corporate bookings and music festivals has continued to grow. James said bookings for stag and hen party trips have also soared.
"Many hen and stag groups have opted to stay in the UK rather than face the hassle of organising overseas trips. Also, given rising fuel costs, they have tended to travel together by minibus or coach to their destination, rather than separately in cars," he said.
"Our enhanced Away from Base offering has also stimulated bookings, as it offers operators an excellent way to utilise vehicles which are in another part of the country for a few days awaiting a return journey. They are able to advertise the availability of their coaches and minibuses while they are there.
"For example, an operator is taking a party from the London area to Blackpool for this coming weekend and, due to high fuel prices, opted to have the driver and coach remain in the resort rather than return to base empty and then having to go and pick up the group three nights later.
"The company took advantage of Away from Base to advertise that the coach would be there, and secured a booking within 24 hours to take fans from the northwest to Wembley and back for the FA Cup Semi-final between Liverpool and Manchester City this coming weekend.
"Away from Base has been really well received and has had a marked impact on booking levels.
"We are also seeing other initiatives bearing fruit and driving activity, including the rebrand we undertook during the first Covid lockdown in 2020 and ongoing investment to improve our processes and enhance the user experience. The work we have done during the pandemic with creative agency Fluid Ideas is really paying off.
"Our strong performance in the first three months of 2022, the development of our website and technical enhancements, as well as increasing number of operators using our service, gives us great confidence for the full year and beyond."
Operators using the Coach Hire Comparison website are typically small, owner-driver businesses with up to five vehicles, ranging from eight-seater minibuses to double-decker coaches.
Discover more at www.coachhirecomparison.co.uk