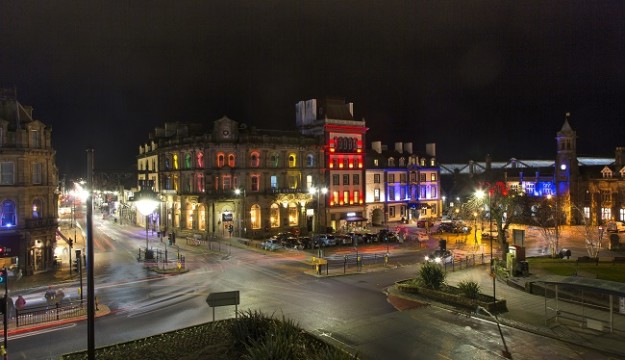 With a visit to Carlisle, you can relive the history of our 2000 year old city. Explore unspoiled countryside in our two Areas of Outstanding Natural Beauty, indulge in some serious retail therapy and then relax in accommodation of the highest quality.
Close by, you can marvel at the legacy of the once mighty Roman Empire at the Hadrian's Wall World Heritage Site. Walk or cycle through beautiful countryside or unwind by tranquil lakes and streams.
Carlisle has more than 2000 years of history. Celts, Romans, feuding Border Reivers and invading armies have left an amazing legacy for you to explore.
Within the city you can wander through the cobbled streets of Carlisle's Historic Quarter. Here you will find a mighty medieval castle founded in 1092 by William Rufus, son of William the Conqueror. Explore the award-winning Tullie House Museum and Art Gallery where you can journey from Neolithic times to the present day. Get close to history at Cumbria's Museum of Military Life. Marvel at the magnificent painted ceiling in Carlisle Cathedral or explore ancient trades in the 15th Century Guildhall Museum.
Agricola, Britain's first Roman Governor wanted to tame the 'wild barbarians' at the northern frontier of the Roman Empire. When Emperor Hadrian arrived in AD122, these barbarians were still at large, so to defend his empire he ordered the building of a mighty barrier stretching from the Solway Firth in the west to Wallsend in the east. Hadrian's Wall is now one of the most important designated World Heritage Sites in Britain.
There are many Roman sites and museums to discover along its route. Explore stunning landscapes either by foot or by bike taking in market towns and villages along the way.
The 84-mile Hadrian's Wall Path National Trail allows visitors to take a fascinating journey across northern England, taking in some of the country's greatest archaeological monuments and relics from the Roman occupation.
The beautiful countryside around Carlisle contains many hidden treasures that are a delight to everyone looking for a unique experience.
Talkin Tarn Country Park nestles amidst 120 acres of stunning scenery on the edge of the North Pennines area of Outstanding Natural Beauty. It is ideal for a peaceful stroll or an active day of water sports or cycling. You can also enjoy outdoor theatre productions in this beautiful setting.
Explore the Solway Coast Area of Outstanding Natural Beauty and you'll find standing alone on the marsh, the King Edward I monument. Edward who died on the marsh planned to unify the kingdoms of England and Scotland by the betrothal of his son to the infant Queen of Scots, the Maid of Norway.
More information available at www.discovercarlisle.co.uk