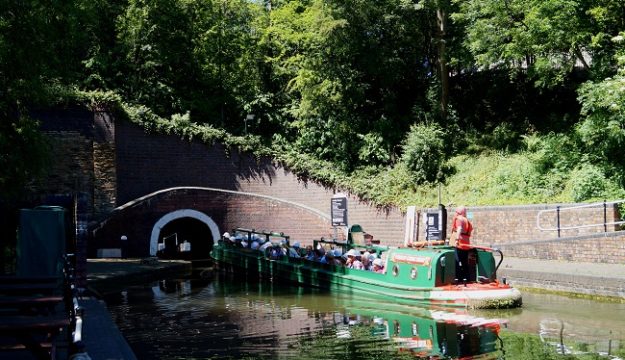 Visitors to the borough of Dudley will be delighted by the variety of things to see and do.
The Red House Glass Cone stands 100ft tall in the Stourbridge Glass Quarter, home to glassmaking for over 400 years. Bespoke artisan craft studios, exhibitions, coffee house and a gift shop with free admission and free car parking.  Although the inside of the Cone is currently closed for essential maintenance, there is still plenty to see. They are currently redeveloping the hot glass studio and plan to have live glass blowing demonstrations running very soon. Please check the website or social media for up-to-date information.
Ruskin Glass Centre is home to past greats of the glass industry. Learn about the history of glass making in the area.  Artisans operate independent craft studios and there is an organic café.
Stourbridge Glass Museum home to the globally significant Stourbridge Glass Collection, complemented by engaging interactive digital displays. The Museum runs a busy events programme, featuring talks and exhibitions on the topic of glassmaking and much more. The Lace Guild situated in the heart of the Glass Quarter, houses a large collection of lace items and artefacts depicting the fascinating history of this heritage craft.
Himley Hall & Park offers an 'Indulgent Afternoon Tea'. Host to events, activities and walks throughout the year.
At Dudley Museum at the Archives follow Dudley's story from pre-history to the present day. With a fantastic selection of fossils and geology displays, collections include Dudley Castle Finds and a Dudley Local Heroes gallery with a small collection of Duncan Edwards memorabilia. Artwork from the collection includes Dudley landscapes. The Museum is also the headquarters of the Black Country Global Geopark. Events and activities throughout the year are available. Admission is free and there is free car parking.
Dudley Zoo and Castle is home to hundreds of exotic and endangered animals. You will find the 11th century motte and bailey castle.
Experience sights, sounds, smells, and tastes of the Black Country as you explore shops, houses and industrial workshops rebuilt in the canal side villages at the Black Country Living Museum.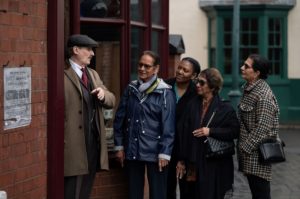 Discover the art of legging inside the fantastic Dudley Canal & Limestone Mines.  Experience an underground 45-minute skipper guided tour. The 16 miles of navigable canals are ideal for walking, cycling and fishing.  Or perhaps you'll take in a show at one of the borough halls.
Visit www.discoverdudley.org.uk/group-travel/ to find out more. Or contact Tourism on 01384 817611 or email tourism@dudley.gov.uk