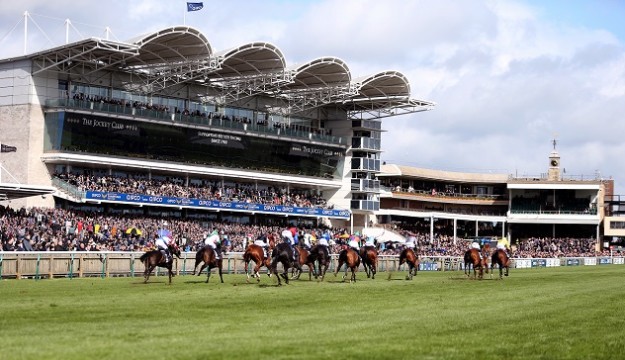 Guests go behind the scenes then take front-row seat in private enclosure 
Racing fans will receive VIP treatment on the new Champagne Lawn Race Day Experience from Discover Newmarket (01638 501122, https://discovernewmarket.co.uk).
Guests will be offered a privileged peek behind the scenes at Newmarket's famous July Racecourse before being treated to one of the best seats for a thrilling afternoon of racing.
Discover Newmarket's expert guides will take guests around areas of the racecourse that are normally off-limits, such as the Commentator's Box. They'll also share historic insights and racing tales and show anyone new to the sport how to read a race card, spot a winner, and the basics of how to place a bet.
Next, guests will be shown to their alfresco seats on the Champions Lawn. Set away from the crowds yet in the heart of the action, this premium enclosure has private betting facilities, cash bar and toilets, along with trackside views of the day's racing.
Price £65 per person, the tours begin at 12.15pm on specified race days and take 60 minutes, followed by an afternoon of racing action. Dates are available to book throughout June, July and August. Go to https://booking.discovernewmarket.co.uk/product/champion-lawn-race-day-experience.
The Champagne Lawn Race Day Experience is just one of a variety of fascinating experiences designed by Discover Newmarket to suit everyone from racing fans to history lovers, with prices starting at £15 per person.
Plus, there are plenty of hotels, B&Bs and self-catering options to suit all budgets for those wishing to create a short break. Go to https://discovernewmarket.co.uk/stay