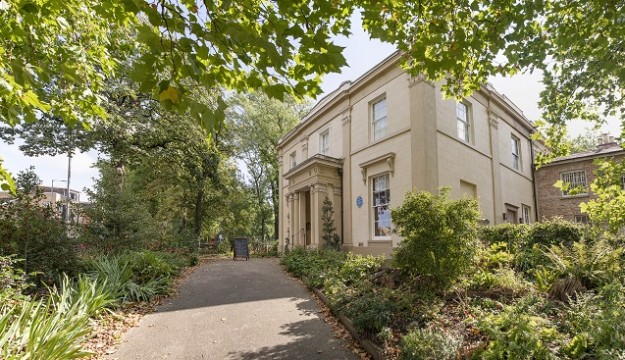 Whether your first experience of the novel Cranford was reading the book or watching the BBC series, or you have yet to enter the world of Matty and Deborah Jenkyns, Mary Smith, Octavia Pole and others, you'll be fascinated by a tale to which there is more than meets the eye.  
Since it was published in 1851 Cranford has never been out of print, having gained the greatest national and international appeal of all Elizabeth Gaskell's works.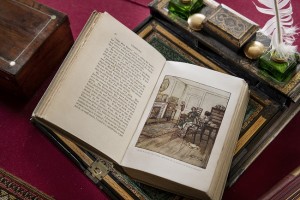 The story behind the chocolate box façade of Cranford is where its appeal for many lies, with the social constraints faced by Victorian women turned on their head. Its continuing popularity means that it has been translated, illustrated and transported from the page to the stage; all of which are elements featured in the new exhibition at Elizabeth Gaskell's House which runs until summer 2022.
Amongst the objects on display is one of the costumes that Dame Judi Dench wore in the acclaimed BBC production, in which she played Miss Matty Jenkyns. Dame Judi Dench is a patron of Elizabeth Gaskell's House, and ahead of playing the role she spoke fondly of reading Cranford as a schoolgirl in Yorkshire from a book with a raised oval portrait of Gaskell. "I remember that so terribly well, and I've loved coming back to the novel again", she said at the time.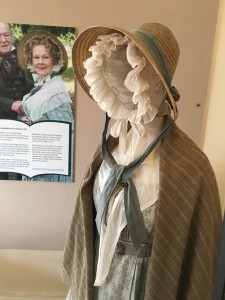 Private groups will have time to view the exhibition A Love Affair with Cranford as part of their visit to Elizabeth Gaskell's House. Private tours of between 10-60 people start from £13 pp including refreshments and can be booked on Mondays, Tuesdays and Fridays. Contact enquiries@elizabethgaskellhouse.co.uk or see the website for more information.
Elizabeth Gaskell's House, 84 Plymouth Grove, Manchester, M13 9LW
www.elizabethgaskellhouse.co.uk