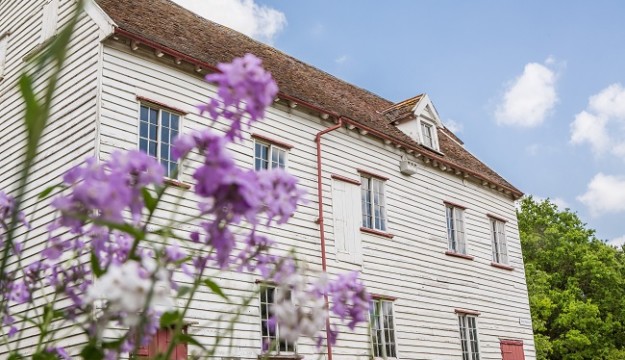 There's lots to enjoy on a day out at the Museum of East Anglian Life in Stowmarket, with 17 historic buildings, 75 acres of beautiful green space and riverside nature trails
From farm to fork, the museum collection has a particular focus on the production of food and social history relating to it. Discover domestic life interiors from the 1900s and 1950s and recreated shops typical of village stores in East Anglia. Take a trip down to the Dairy in Crowe Street Cottages, or discover who's sat at the Dining Table of Queen Anne Grade 2* listed Abbot's Hall.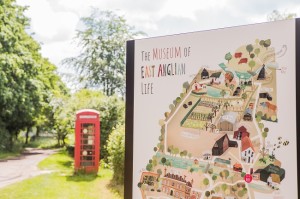 See what's growing in the museum's orchard and meet the friendly animal including Zippo the Suffolk Punch Horse. In 2022 the museum's turn of the 19th century Watermill will reopen after a major restoration project, ready to grind flour ready to bake loaves of delicious bread in the wood-fired oven. For fans of machinery, join us on a Steam Sunday to see working engines and farming equipment working the fields in the traditional way.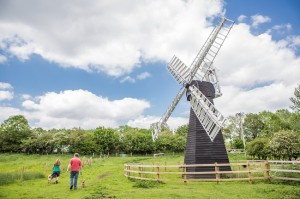 Mid-2022 the museum will be launching a brand new temporary exhibition space, the first exhibition will be Hedgerow, highlighting the importance of the hedgerow as a semi-natural habit in our environment. Visitors will learn about its history and purpose, ways of managing a hedgerow, identify the animals and birds that call it home, the variety of plant species that make up the hedgerow and what edible foods you can forage from it.
The museum also hosts an annual programme of temporary exhibitions, talks, events and workshops as well as daily talks and tours. Why not combine a group booking to the museum with a pint of real ale at the museum's annual festival of beer and brewing?
Pre-booked group visits can receive our group booking rate, an introductory talk on arrival and free all day coach parking and entry for the driver.
Our onsite café sells a range of high quality homemade food, hot drinks and freshly baked cakes. With a variety of Vegetarian, healthy options, Gluten free and vegan meals/snacks also available. The café also incorporates produce grown at the museum into meals. Keep an eye out for the walled garden leeks and potatoes making an appearance in the soup of the day!
Don't forget to pay a visit to the museum shop before you leave, the shop has a fantastic range of locally sourced food and drink, eco-gifts, books and cards.
For more information about the museum visit www.eastanglianlife.org.uk