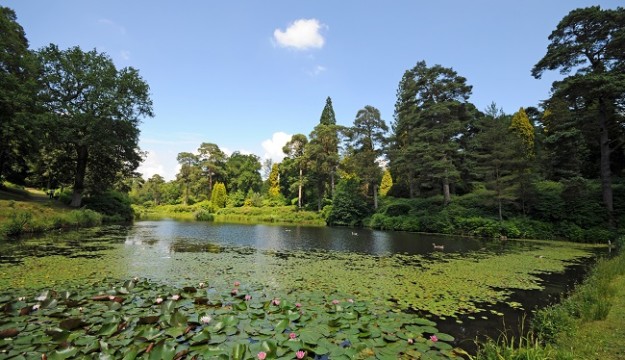 Group travel organisers from across the UK visited Leonardslee Lakes and Gardens in West Sussex on 28th October 2020 for a preview of the estate's 2021 programme.
Described as 'the finest woodland gardens in England', the estate is renowned internationally for its year-round seasonal display of colours.
The current 2020 programme includes a Winter Craft and Gift Fair, from 27th to 29th November. Leonardslee Illuminated is a premier event in the estate's Christmas calendar, with a trail of lights and projections; the programme series in December runs from the 4th to 6th, 11th to 13th, and 17th to 22nd.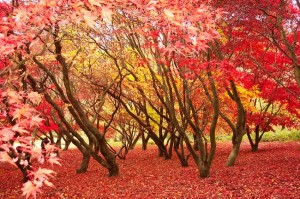 Estate manager Adam Streeter says: "Covid-19 has been hugely disruptive of course but we are determined to provide entertainment 12 months of the year and are booking a full programme for 2021, with music, fairs, food festivals and other events for tour groups and other visitors. The gardens are a major attraction year-round, as well as our cafes and popular wine tastings, and Michelin-starred Restaurant Interlude."
The gardens are set in a valley and offer visitors a variety of scenic walks around seven interlaced lakes and through woodlands and parkland. There is a Pulham rock garden built-in 1890, a deer park and a colony of wallabies that wander throughout Leonardslee.
The 240-acre estate features outstanding plant displays in every season says head gardener Stephen Herrington:
"Trees and plants have been collected from all over the world since the mid-1800s. The collection is exceptional in its diversity and maturity, with several rare 'champion' trees, threatened in their natural habitat. We have planted tens of thousands of wildflowers too to ensure year-round displays for visitors to enjoy."
The gardens offer a protected ecosystem for rare wildlife, he says. This includes Emperor Dragonflies and Damselflies, White Admiral and Purple Hairstreak butterflies and migratory and native birds – Kites, Great Tits, Tree Creepers, Nuthatches, Woodpeckers and Nightingales.
Visitors can see a dolls house exhibition that depicts the Edwardian era estate and neighbouring villages at 1:12 scale. They can then enjoy a classic afternoon tea in the Grade II Listed mansion house and dine in Restaurant Interlude, which offers a multi-course tasting menu under award-winning chef Jean Delport.
Group travel organisers are encouraged to book coach day trips and coach tours to Leonardslee in advance for group visitors to enjoy ticket concessions and discounted group booking rates.
Ticket Prices for group bookings are £11 for an Adult, £5 for a Child (5 – 16 years) and free for children under 5. Estimated visit time is 2 to 4 hours. Group sizes are 10 to 60. Guided tours are available by arrangement, as well as translated tours. Coach parking is free, with free entry and a meal voucher for drivers.
Group Travel Organisers can contact: paul.brittain@leonardsleegardens.co.uk
or visit www.leonardsleegardens.co.uk/