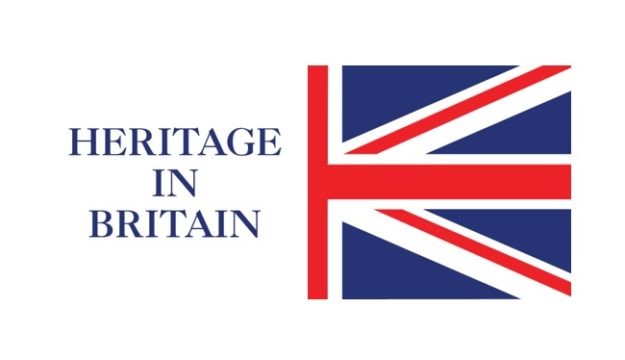 At World Travel Market, London this year, the 'Heritage in Britain' stand brings together in one place the largest group representing a cross section of the greatest historic buildings, museums, galleries, palaces, cathedrals, gardens and heritage attractions that the UK has to offer.
Interest from around the world in all things relating to British heritage and culture continues to grow with the greatest percentage of visitors to the UK putting this as a top reason for their visit*. Among the twelve organisations coming together at this 'one-stop shop' during the World Travel Market, there is a great sense of optimism after the challenges of the past few years. All have experienced significant growth in the past year, with some exceeding 2019 visitor numbers and others nudging close.
The twelve include: Historic Royal Palaces, Royal Collection Trust, English Heritage, St Paul's Cathedral, Blenheim Palace, Old Royal Naval College, Royal Horticultural Society, Royal Museums Greenwich, the National Gallery, London Transport Museum, Royal Botanic Gardens Kew, and Shakespeare's Globe
There are many reasons to visit each and every member of the 'Heritage in Britain' group and plan ahead for your visitors to enjoy exceptional experiences, superb collections, historic performances, great artworks, stunning vistas, majestic buildings … the list goes on. Alongside amazing every day visits for global audiences to these 'must see' venues, there are a variety of new plans in store for 2024/2025 and here's just a taster.
Blenheim will be launching a new exhibition called Icons of Fashion and celebrating the 150th anniversary of Churchill's birth
Historic Royal Palaces will be focusing on their sustainability strategy to create a permanent biodiverse landscape with different habitats within the Moat at the Tower of London
The Old Royal Naval College will be celebrating '100 Years of Film' in 2025, a world-famous location for hundreds of blockbuster films and TV shows
English Heritage have been 'reawakening' the enchanting grounds and gardens at Belsay Hall and Castle in Northumberland and are ready for groups
Royal Horticultural Society is set to transform the iconic Glasshouse Borders into an immersive perennial paradise working with internationally acclaimed landscape designer Piet Oudolf
London Transport Museum in Covent Garden will have opened the Global Poster Gallery, its first permanent gallery dedicated to the history of poster art and design. Its first blockbuster exhibition, How to Make a Poster will run until 2025The Royal Observatory Greenwich will be celebrating its 350th anniversary in 2025
VisitBritain CEO Patricia Yates said:
"Britain is a destination where history and heritage meet modernity and vibrancy. We know our wonderful museums and art galleries, historic houses, castles and gardens hold huge appeal. Their importance to our tourism offer is highlighted by the millions of visitors who come to Britain every year to explore our heritage and cultural attractions.
"World Travel Market will be a valuable opportunity for attractions and destinations to do business with international trade, promoting the exciting heritage and cultural offerings in 2024 and beyond, boosting tourism to Britain."
To find out more and talk to representatives from all the great institutions, please come to stand N9-401 at London ExCeL – World Travel Market 6-8 November 2023.
*(International Passenger Survey 2022)