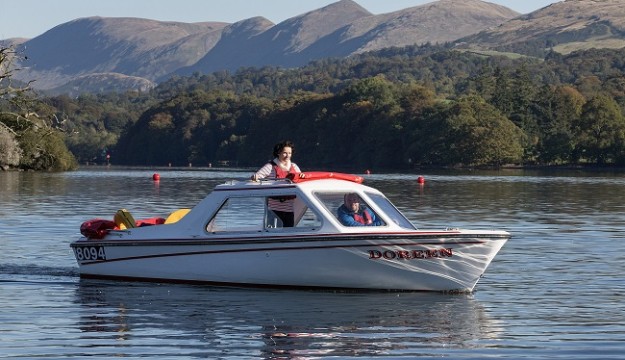 Windermere Lake Cruises had to make an extra 15 self-drive motorboats available to hire over Saturday and Sunday (June 27 & 28), following high demand on the previous weekend which saw more than 200 families get out onto the lake.
Helping people to experience the beauty of England's longest lake for the first time since lockdown measures were introduced at the end of March, 21 boats were back on the water at the weekend – which this Saturday gone increased to 36.
Windermere Lake Cruises' Operations Manager, Nick Thompson, says, "After three long, hard months, it was absolutely brilliant to see people coming back to Windermere to experience the lake once again. It was particularly nice to see many regular visitors and local families try our self-drives for the first time.
"We're also pleased to report that all our customers adhered to the social distancing measures we had put in place, and our staff worked within our new health and safety regulations including staggered arrival times to avoid queues, with bookings and payments taken online in advance.  We strongly urge people when visiting to book in advance, but for those who don't, subject to availability, bookings can still be made there and then, thanks to signage on-site, which includes a QR code so bookings can be made using smartphones."
As with the weekend, all buoyancy aids will be cleaned after each session and only reissued after a 48 hour period, while each boat will be cleaned between each session.
Nick continues, "As with all businesses in the area, we continue to work very hard behind the scenes on thorough risk assessments to ensure that we operate our self-drive boats in a safe, Covid-19 secure manner, with our staff trained to ensure they are fully compliant with all up to date UK government advice. For those who did not take a trip in one of our self-drives since reopening , it's safe to say there hundreds of  happy families out there who would wholeheartedly recommend they do-so this weekend!"
For more information visit www.windermere-lakecruises.co.uk