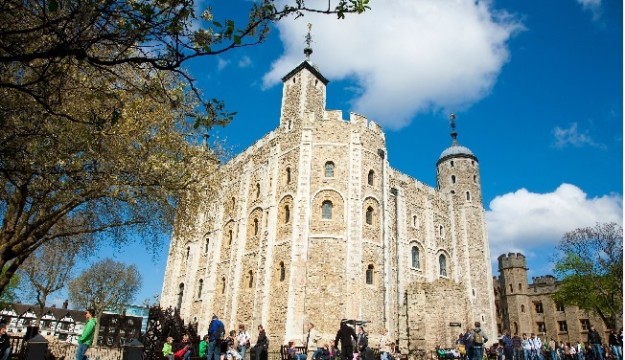 You know the city, now meet the people who make it tick
Visit London is launching London Stories, a new weekly online series developed to shine a light on the people who make up the very fabric of the city, and part of the Because I'm a Londoner campaign.
As people around the world continue to adapt to their new lives in the wake of the coronavirus outbreak, the series seeks to embrace the shared experience people around the world are going through together, encouraging us to listen and learn from each other.
Shot only on phones and by the guests themselves, this social media led series will offer a unique glimpse into the lives of real Londoners from various walks of life and highlight their special relationship with the city.
From the Chief Yeoman Warder 'locked down' at the Tower of London to a Brixton Village restaurant legend embracing the new dining out scenario, a range of real Londoners will give visitors and residents alike a closer look at their life in the capital, as well as a glimpse into the "new normal" in segments up to ten minutes long.
The first episode went live on the Visit London Instagram and Facebook pages at 5pm BST on Friday 19th June and each episode will air weekly going forwards.
Viewers are encouraged to get involved by sharing their own London story using #BecauseImALondoner.
Guest Schedule
5pm Friday 26 June: Ryan Chetiyawardana (A.K.A Mr Lyan), cocktail bartender and owner of Lyaness at Sea Containers London and restaurant Cub
5pm Friday 3 July: Richard Moore, botanical horticulturalist at Royal Botanic Gardens of Kew
5pm Friday 10 July: Sarah Ciacci, Emily Dell, Antony Robbins and Danny Parlour, members of the British Guild of Tourist Guides (Blue Badge Tourist Guides)
5pm Friday 17 July: Brian Danclair, Executive Chef and Founder of Fish, Wings n Tings restaurant at Brixton Village
London Stories forms part of Because I'm a Londoner, a new city-wide campaign launched to build consumer confidence and support a responsible recovery as lockdown eases. This collective response to the coronavirus outbreak is being orchestrated by London & Partners and supported by the Mayor of London and Transport for London and brings together businesses from across the city.
For more information on the Because I'm a Londoner campaign, visit londonandpartners.com/JoinAlliance
Laura Citron, Chief Executive Officer of London & Partners which runs Visit London said:
"The coronavirus has forced destinations around the world to find new, creative and more authentic ways to stay in touch with their audiences and inspire them. Our city is only as good as our people and, given the distressing time we've all been through, taking a step back and letting Londoners tell their stories felt like the right thing to do. As London starts reopening, there is no one better placed than them to help fellow locals and visitors discover and rediscover their city through a new lens. We hope our viewers enjoy this little piece of London in their home during a time when we all miss it very much."
Ryan Chetiyawardana said:
"I'm hugely proud to be part of the diverse threads that make up London, so taking part in London Stories and talking about what excites and inspires me was a real honour. There are so many different aspects that make London great, and I'm excited to join in and shine a light on some of these. London to me is the most exciting city in the world!"
Brian Danclair said:
"Right back from my early years in Trinidad and then Washington, D.C. I've always been passionate about food, but it's in London that I have been able to turn that passion into a business. I love being able to share my heritage, my culture and experiences with everyone coming to visit at Brixton Village. We're a really close-knit community in the Village, and I'm really proud to be able to represent it as part of London Stories."