CTA member Maynes Coaches has completed what it believes is one of the longest key worker transfers by coach with a trip from Aberdeen to Falmouth!

Maynes Coaches reports: "We were called in again to head Falmouth to ensure key workers were returned back to Scotland over the weekend.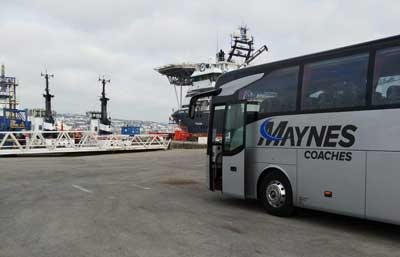 "The passengers were transported at a safe social distance, with full sanitation kit provided aboard to ensure the coach was fully sanitised and continued to be kept sanitised in the progress of the journey north.
"On return to our depot this morning the vehicle has been fully valeted and sanitised followed by a full viral fog solution, to ensure the vehicle is ready for its next call.
"Our company have for 73 years been able to quickly react to for journeys to be made using strict guidelines, also big thanks and well done to our fantastic team of drivers, ready and able to ensure one of the longest, key worker journeys was made In the UK during lockdown."