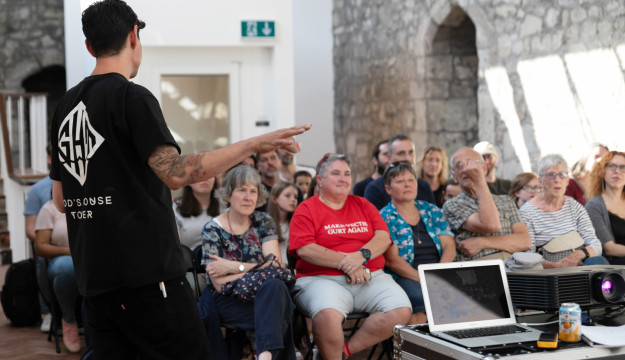 Southampton is more than just the cruise capital of Europe. 
It is now enjoying a cultural renaissance, with a host of new offers and a bid to become City of Culture 2025. For 2021, one of its most exciting new attractions has teamed up with two much-loved venues to offer joint tickets for groups.
Visitors can now enjoy a combined ticket to God's House Tower and either SS Shieldhall or Tudor House & Garden. GHT opened in 2019 after a £3.1 million refurb and is now a "gobsmackingly good" arts and heritage venue. Enjoy rooftop views across Southampton Water, delve into the Tower's dark history with Stories Behind the Stones, and relax in the cafe, courtyard and galleries. A changing exhibition programme means there's something new every time you visit.
SS Shieldhall is Britain's largest working steamship, and this year was voted Small Visitor Attraction of the Year in the Tourism SouthEast Awards. The Towers and Vaults ticket gets you entrance to GHT, as well as the Old Town's medieval wine vaults and Westgate Tower, before setting sail around the docks and Southampton Water with either a 2 or 3.5hr sailing.
Or why not combine your day at GHT with a visit to Tudor House & Garden? The stunning Tudor home reveals 800 years of history, with entrance to the adjacent 12th century King John's Palace included in this unique and atmospheric offer. A guided tour of the fascinating Old Town can also be added to this GHT and the Tudors ticket.
All bookings min. 10 people. Contact info@godshousetower.org.uk