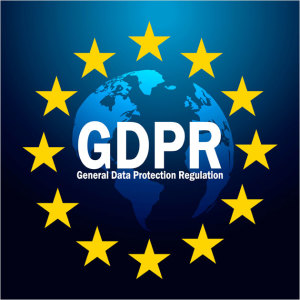 This Privacy Policy was last modified on May 10, 2018.
This website is owned and run by AT Graphics Limited ("us", "we", or "our")  https://www.busandcoachbuyer.com
and its sister magazine "Coach Tours UK" http://www.coachtoursuk.com (the "Sites"). Our pages on third party social media platforms such as Facebook, Twitter, Instagram, Pinterest. The term "our services" refers to our online and print publishing services and any of our other products and services, offered from time to time.
Introduction
This Privacy Notice explains in detail the types of personal data we may collect about you when you interact with us. It also explains how we'll store and handle that data, and keep it safe. We want you to be fully informed about your rights, and how Coach Tours UK uses your data.
The law on data protection sets out a number of different reasons for which a company may collect and process your personal data, including:
Consent
In specific situations, we can collect and process your data with your consent.
For example, when you opt-in to receive our digital or print publication.
Contractual obligations
In certain circumstances, we need your personal data to comply with our contractual obligations.
Legitimate interest
In specific situations, we require your data to pursue our legitimate interests in a way which might reasonably be expected as part of running our business and which does not materially impact your rights, freedom or interests.
We may also use your address details to send you the publications by post, informing you about new products and services that we think might interest you.
When do we collect your personal data?
When you visit any of our websites, modify the information on your account profile or speak to us on the telephone
When you create an account with us.
When you engage with us on social media.
When you stream or download one of our digital magazines, click on any advertisements
When you contact us by any means with queries, complaints etc.
When you ask one of our employees to email you information about a product or service.
When you book any kind of appointment with us or book to attend an event, for example "Used Bus & Coach Live".
When you choose to complete any surveys we send you.
When you comment on or review our products, services or articles. Any individual may access personal data related to them, including opinions. So if your comment or review includes information about the employee who provided that service, it may be passed on to them.
We collect data from publicly available sources – The Traffic Commissioner publishes a notice of all public service vehicle (PSV) operator licence applications in a fortnightly publication, 'Notices and proceedings'. When you have given your consent to share information or where the information is made public as a matter of law.
We may contact you.
When you hold a meeting with us on our premises which have CCTV systems operated for the security of both clients and employees. These systems may record your image during your visit.
What sort of personal data do we collect?
If you have an online account with us: your name, company name, position, business or home address, email and telephone number. For your security, we'll also keep an encrypted record of your login password.
About your Business / Organisation – related marketing information
Details of your visits to our websites or apps, and which site you came from to ours.
Information gathered by the use of cookies in your web browser.
Payment card information if you have purchased an advert or any other services provided by us.
Your comments to use via online or telephone
To deliver the best possible web experience, we collect technical information about your internet connection and browser as well as the country and telephone code where your computer is located, the web pages viewed during your visit, the advertisements you clicked on, and any search terms you entered.
Your social media username, if you interact with us through those channels, to help us respond to your comments, questions or feedback.
The data privacy law allows this as part of our legitimate interest in understanding our customers and providing the highest levels of service.
Here's how we'll use your personal data and why:
Handling all of your personal data enables us to create a viable free publication to the Bus & Coach or Minibus market and make it sustainable. We do this on the basis of our contractual obligations to you, our legal obligations and our legitimate interests in providing you with the best service and understanding how we can improve our publishing services based on your experiences – print & online.
To process payments and to prevent fraudulent transactions. We do this on the basis of our legitimate business interests. This also helps to protect our customers from fraud.
With your consent, we will use your personal data, preferences to keep you informed by email, web, telephone about relevant marketing, products and services including tailored special offers, discounts, promotions, events, competitions and so on.

Of course, you are free to opt out of hearing from us by any of these channels at any time.
To send you the printed magazine by post. We'll do this on the basis of our legitimate business interest.

You are free to opt out of hearing from us by post at any time.
To display the most interesting content to you on our websites
To comply with our contractual or legal obligations to share data with law enforcement.
For example, when a court order is submitted to share data with law enforcement agencies or a court of law.
To send you survey and feedback requests to help improve our services. We have a legitimate interest to do so as this helps make our products or services more relevant to you.

 Of course, you are free to opt out of receiving these requests from us at any time by by updating your preferences in your online account
To build a rich picture of who you are and what you do, and to inform our business decisions and publishing strategy, we'll combine data captured from across the company, third parties and data from publicly-available lists. We'll do this on the basis of our legitimate business interest.
We may share your personal data with a third-party auditing organisation (ABC) so they can verify aggregated statistics about circulation and usage of our products or review our policies, processes and procedures for compliance with relevant standards. You can view their privacy policy by following this link.
https://www.abc.org.uk/privacy-policy
Sometimes, we'll need to share your details with a third party who is providing a service (A designated printer or mailing service). We do so to maintain our relationship with you. Without sharing your personal data, we'd be unable to fulfil this request.
How we protect your personal data
We know how much data security matters to all our customers. With this in mind we will treat your data with the utmost care and take all appropriate steps to protect it.
Access to your personal data is password-protected, and any marketing related data is secured to ensure it is protected.
How long will we keep your personal data?
Whenever we collect or process your personal data, we'll only keep it for as long as is necessary for the purpose for which it was collected.
At the end of that retention period, your data will either be deleted completely or anonymised, so that it can be used in a non-identifiable way for statistical analysis and business planning.
Some examples of customer data retention periods:
Advertisement Orders

When you place an order to publish an advert on any of our media channels, we'll keep the personal data you give us for five years so we can comply with our legal and contractual obligations.
Inactive accounts
If you've not used your account for more than five years, it will be flagged as inactive and we'll contact you to ask whether you want to keep it open. Unless you reply to say 'yes', we'll close the account and delete the personal data associated with it.
What are your rights over your personal data?
An overview of your different rights
You have the right to request:
Access to the personal data we hold about you, free of charge.
The correction of your personal data when incorrect, out of date or incomplete.
That we stop using your personal data for receiving any of the magazines or telemarketing (either through specific channels, or all channels).
That we stop any consent-based processing of your personal data after you withdraw that consent.
You can contact us to request to exercise these rights at any time as follows:
To ask for your information please contact
Data Protection, A T GRAPHICS LTD, 4 Milnyard Square, Bakewell Road, Orton Southgate, Peterborough PE2 6GX
or email dataprotection@atgraphicsuk.com
To ask for your information to be amended please update your online account and contact our subscription manager, Faye Skinner on 01733 230400 or subs@busandcoachbuyer.com
Your right to withdraw consent
Whenever you have given us your consent to use your personal data, you have the right to change your mind at any time and withdraw that consent.
Where we rely on our legitimate interest
In cases where we are processing your personal data on the basis of our legitimate interest, you can ask us to stop for reasons connected to your individual situation.
Direct telemarketing
You have the right to stop the use of your personal data for direct marketing activity through all channels, or selected channels. We must always comply with your request.
Checking your identity
To protect the confidentiality of your information, we will ask you to verify your identity before proceeding with any request you make under this Privacy Notice.
How can you stop the use of your personal data for direct marketing?
There are several ways you can stop direct marketing communications from us:
Click the 'unsubscribe' link in any email communication that we send you. We will then stop any further emails for that product
If you have an online account, log in, visit the 'My Account' area and change your preferences.
Write to Coach Tours UK / A T GRAPHICS LTD, 4 Milnyard Square, Bakewell Road, Orton Southgate, Peterborough PE2 6GX.
Please note that you may continue to receive communications for a short period after changing your preferences while our systems are fully updated.
Contacting the Regulator
If you feel that your data has not been handled correctly, you have the right to lodge a complaint with the Information Commissioner's Office.
You can contact them by calling 0303 123 1113.
Or go online to www.ico.org.uk/concerns
Any questions?
We hope this Privacy Notice has been helpful in setting out the way we handle your personal data and your rights to control it.
If you have any questions that haven't been covered, please contact AT GRAPHICS LTD who will be pleased to help you:
Data Protection / Coach Tours UK
A T GRAPHICS LTD
4 Milnyard Square
Bakewell Road
Orton Southgate
Peterborough PE2 6GX
Contact Us
If you have any questions about this Privacy Policy, please contact us.