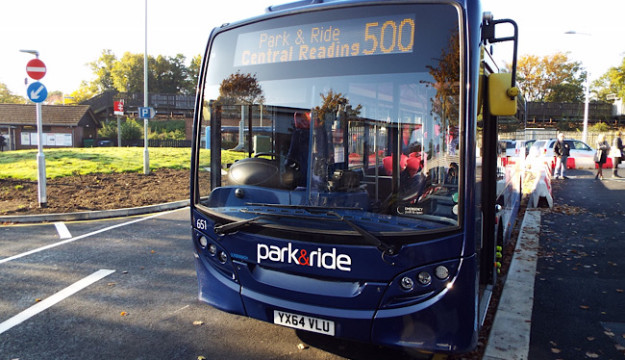 Reading Buses will be suspending a small number of their services over the next couple of weeks.
The operator announced that with the current lockdown it makes sense to reduce or suspend some services.
From Monday January 25 both the Winnersh Triangle park & ride 500 and Green Line 702 services will be suspended.
Reading Buses explain that customer numbers on both these services are extremely low and each of them have alternatives nearby for those who need to travel.
Customers using Winnersh Triangle park & ride can catch the lion 4/X4 from the Cavendish Gardens stop on Reading Road which is just a five minute walk from the park & ride site.
Green Line 702 customers can still use Green Line 703 between Slough and Windsor. There are also local services in the Slough and Windsor area provided by Thames Valley Buses.
There will also be further changes from Monday February 1 as ruby 10, greenwave 50 and Mereoak park & ride 600 will all change to running their Saturday timetables Monday to Saturday.
Reading Buses say this announcement is again to reflect how customers have changed their usual travel patterns. Normal Sunday timetables will run on Sundays, it is confirmed.
There will also be a reduced frequency on the leopard 3/8/9 from the same February 1 date due to local authority funding reductions. Detailed timetables are currently being finalised. Reading Buses say customers will be able to find all the details of the changes on their website reading-buses.co.uk
Said Chief Executive Officer Robert Williams: "With approximately only 25% of customers who normally travel doing so at the moment, due to the restrictions on non-essential journeys, we have more than enough capacity for social distancing.
"As a result we are making adjustments in a small number of areas where services aren't currently needed. For example, to Legoland, Windsor."