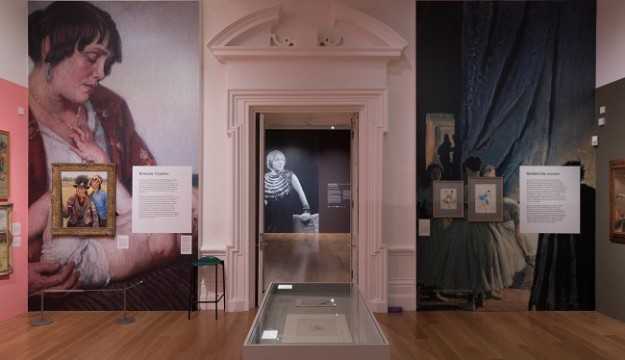 Nottingham Castle Trust's ambitious, new exhibition uniquely examines the roles and lives of women over the past century. Titled Laura Knight & Caroline Walker: A Female Gaze, this home-grown exhibition featuring work by two important female British artists brought together for the first time, is not to be missed. 
Nottingham artist, Dame Laura Knight R.A (1877 – 1970) is highlighted through more than 80 much-loved and critically lauded paintings and drawings. This includes works made in Nottingham, her well-known behind-the-scenes portrayals of circus and ballet performers, officially commissioned portraits, her work as an appointed war artist, and intimate portrayals of friends and communities with whom she built close relationships.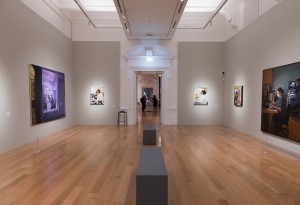 For British contemporary artist, Caroline Walker (b. 1982), this marks her first solo museum show within the UK. Walker's rich, atmospheric and often ambiguous oil paintings reveal the diverse social, cultural and economic experiences of women living in contemporary society.  Blurring the boundary between objectivity and lived experience, Walker highlights often overlooked roles performed by women and the psychologically charged spaces they inhabit.
The exhibition will be accompanied by a fully illustrated catalogue of Caroline Walker's paintings and drawings, published by BEAM Editions, and featuring a specially commissioned essay by Jennifer Higgie.
Exclusive loans have been secured from Tate, the Royal Academy, the Imperial War Museum, the National Portrait Gallery, as well as Nottingham City Museums & Galleries' own collection, including some rarely seen works from private collections, and exclusive works straight from Caroline Walker's studio. The exhibition runs from 19 March to 5 June 2022 and is included in the general admission price.
To find out what's on at Nottingham Castle visit: https://www.nottinghamcastle.org.uk/whats-on/